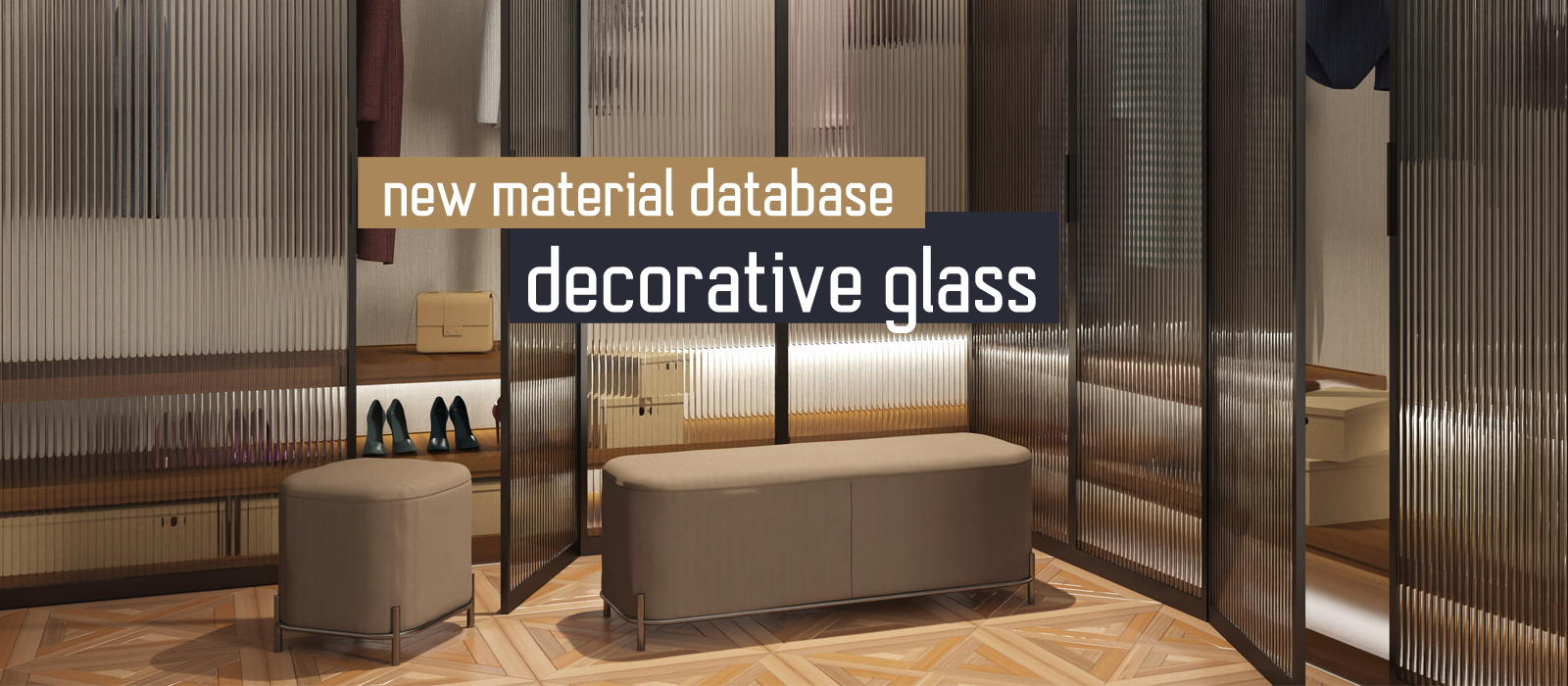 If your project has been lacking the WOW effect so far, we have the solution! Our newest base of decorative glass will give any interior a whole new look. You will certainly make your project stand out from the competition!
The material for a medal!
The success of a project often depends on the stylish finish, and decorative glass is the perfect material to add sparkle and elegance to any room. This is why our database is not only useful, but also inspiring. You will find there, among others, ornamental, white, frosted or ice (broken) glass. Use them now!
The Decorative Glass database is only available in CAD Decor PRO, Cad Decor and CAD Kitchens with active service package. It can be found in the iUpdate.