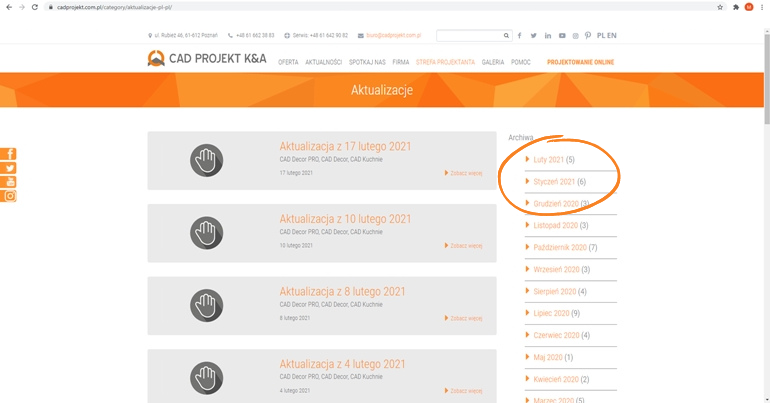 After updating the software to version 3.2 / 7.2, we received a number of reports, to which we immediately responded by making the necessary improvements. Nevertheless, our technical support continues to receive reports of problems with which we have already dealt, and solutions have been made available to our customers via an internet updater.
Therefore, we encourage you to update your program as soon as possible with an active service pack in order to ensure the optimal functioning of the program.
If, when launching CAD Decor Pro, CAD Decor or CAD Kitchens, you are prompted by the user account control to allow the "iUpdate.exe" application to run, please click YES. You will find your software versions in the upper right corner of the visualization window. The current version of the program is * .159.
You can start the Internet updater manually via the shortcut on the desktop. In case of problems with downloading the update, please contact our technical support.
Also remember that all changes to our programs are described and published on the update day on our update history subpage, which you can find in the DESIGNER ZONE.
In case of any doubts regarding the program update or problems with the software, please write to pomoc@cadprojekt.com.pl.