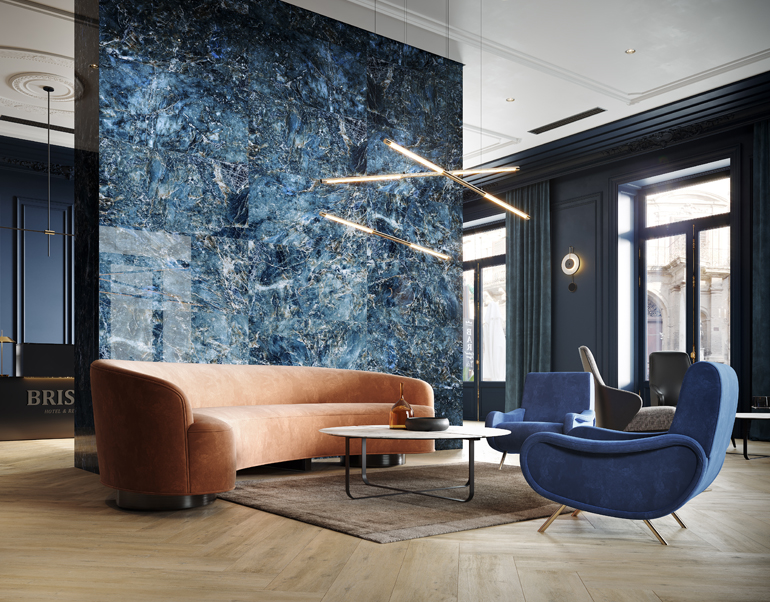 The last vote for the tiles nominated in the PEARLS OF CERAMICS EU 2020 competition is behind us. The jury chaired by interior architect Magdalena Kaliszuk-Barańska selected 15 latest collections of tiles and wall cladding at the end of December. You can get acquainted with them using our database of Pearls of Ceramics EU 2020 III edition or on the website of our competition Partner, the editorial office of the quarterly "Wokół Płytek Ceramicznych".
We also encouraged you earlier to vote for your favorite "pearl" tile collection, and your choice fell on the Ceramstic and Curio Granderoca collections from the Tubądzin Group. All the nominated and awarded collections, as always, can be downloaded from our database page (in 3 databases for now, but before the competition we prepare one database for you with collections from all 3 votes).
Today, we are delighted to announce the winner of the third pearl designer vote that attracted your greatest attention. The OPOCZNO COLOR CRUSH collection won the last vote, receiving the third title of the "Pearl of Ceramics Designers – CAD Decor 2020 Users". Congratulations to brand Opoczno and thank you for voting!
The Curio collection is a "cosmic" and very bold proposition that offers a variety of arrangement options. The "Pearl" Jury noted the beautiful reproduction of the natural stone – labradorite from Northern Canada and the expressive graphics of the rock fracture. You can use this collection on walls and floors, also outside the building. It smoothly intertwines saturated shades of deep navy blue and brown complemented by silvery veins, which give the whole an effect of three-dimensional and incredible depth.
We invite users of our programs to join the "pearl" competition. Of course, we traditionally prepare a tile database for you with all nominated and awarded collections. We also hope that we have already managed to implement several arrangements with your favorite collections and train them before our annual design competition. There are very attractive prizes to be won!
We'll be sharing more information about the contest soon, check us out:)
Do you have questions about the PEARLS OF CERAMICS 2020 competition? Write to us or our partner (perlyceramiki@sigma-not.pl). Earlier editions of the competition and awarded projects can be found on our competition website → konkurs.plytkiceramiczne.info.pl