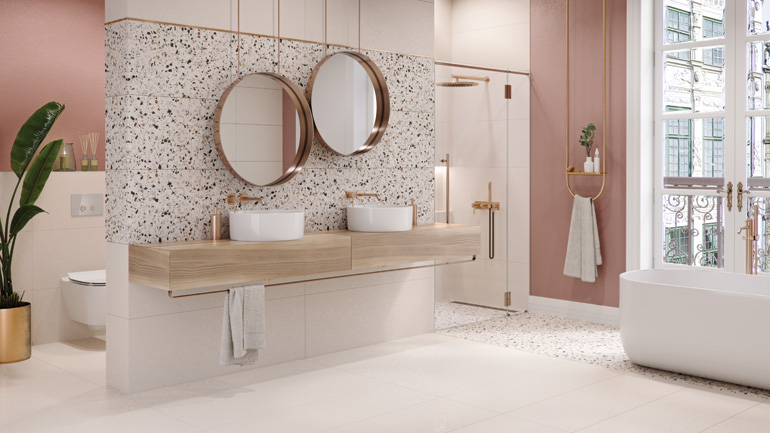 The HIKA ceramic tile collection is unusual and unobvious, making it ideally suited to current trends. These large-format stoneware tiles, with a very characteristic look of terazzo stone, undergo a renaissance again and boldly enter the interior of the bathrooms, both colourful and minimalist, modest. If you want to know the HIKA collection, look at the manufacturer's website.
Nominations in each vote are granted by a jury composed of representatives of the editorial staff of "Around Ceramic Tiles", people professionally involved in industrial design, architecture and interior design. However, it is ultimately voice that belongs to you. One last pearly vote is ahead of us. At the final stage, the collections nominated in three editions are awarded the titles of Pearl of Ceramics UE, Pearl of Ceramics of Distributors, and our Pearl of Ceramics Designers – CAD Decor users. The most successful producer will receive the Great Pearl of UE Ceramics.
For download on our database page you have access to this and other nominated collections. Therefore, use it boldly and design!
We hope that you will also take part in the next vote:)
If you have questions about the Pearl of Ceramics 2019 competition and voting for the Pearl of Ceramics Designers – CAD Decor 2019 users, please send them to perlyceramiki@sigma-not.pl.