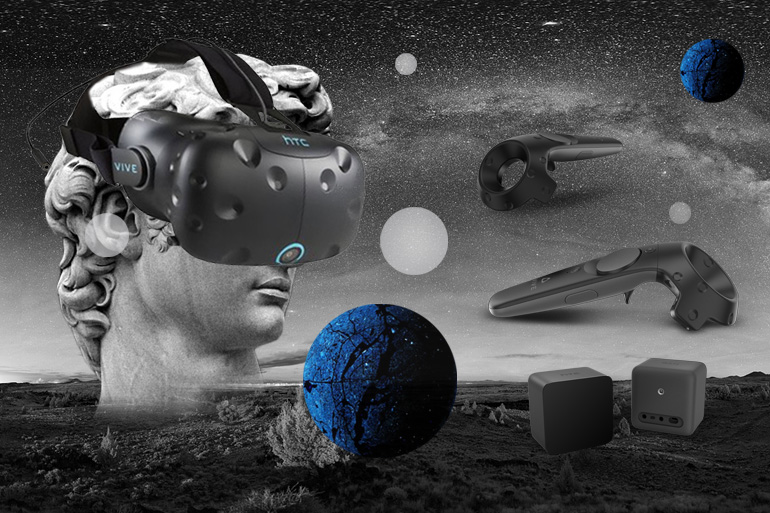 "For many decades, virtual and augmented reality technologies were the domain of scientific fiction. Only technological progress made it possible to develop and popularize efficient and cheap devices (including smartphones, helmets, glasses), which can serve as widely available platforms for services, products […]". – comments Chris Chute, Vice President of Consumer Insights and Analysis at IDC (https://www.forbes.pl/technologie/rosnie-rynek-vr-i-ar-do-2020-r-wyniesie-162-mld-dol/zl96qvl). Originally only attributed to the entertainment industry, now also used in marketing, sales and even in medicine! Virtual reality is becoming more and more boldly pushed into the middle of advertising formats, and as we know, advertising is the key to business success …
What is VR and how can you use it in business?
By definition, virtual reality is a three-dimensional image created by means of information technology, which imitates the real world. So it is a computer-generated environment in which we can completely immerse ourselves. To do this we need special VR goggles, which display the image in 3D and 360 degrees. With the goggles in sight, we don't see any elements of the real world. In addition, with headphones, we give the impression of being in a new reality even more. With the goggles in front of our eyes, isolated from the images and sounds from the environment, we can completely move to the computer-generated reality. And now let's imagine that you're taking your client for a walk around an apartment that hasn't been built yet, or is before renovation, where its layout will be changed. Or as a developer you present a virtual estate. And even as an interior design manufacturer, you present your products in a digital showroom. That's right! The customer already loves what you have created for him!  How many of your competitors have the opportunity to showcase their products virtually? Successful marketing campaigns in the world of VR show that the more senses we engage in the VR experience, the better effect it will have on the users.
Virtual reality in K&A Design CAD offer
Is used to present your project virtually. It is generated using the Professional Rendering Module. With CAD Decor PRO or simply the Render PRO Module for your program you can create a VR presentation. This allows you to move freely around the project, familiarize yourself with the colors and layout of furniture and equipment, but most importantly, with the functionality of the interior. It is an ideal solution for those times when direct contact with the customer is impossible or inadvisable. An e-mail or a voice in the handset will not show your design idea as virtual reality does. What if you do not have goggles? You can present this project as a walk on the computer screen, where we move the arrows on the keyboard.
A young brand belonging to CAD Projekt K&A is preparing interactive VR presentations enriched with movement, sound and other elements. The offer is addressed to developers, manufacturers, architects, marketers and other professionals, without any limitations. Vinterior after a few months on the market received the Good Design Award 2018 in the HardWare and Software category for architects, which makes it even more noteworthy…
DEVELOPERS. The potential for the development industry, where the proverbial hole in the ground is often sold, is particularly evident. Imagine that a developer instead of leaflets or mock-ups presents the future building in an almost real form… Thanks to presentations in the virtual world, developers can show fully equipped apartments while they are still being built.
MANUFACTURING INDUSTRY. In Vinterior, it is possible to change interior furnishings, texture colours, etc., which opens up opportunities for manufacturing companies, from the furniture industry to interior decoration. The project created by our team can take the form of a presentation or a whole, unlimited space, showroom. The offer addressed to manufacturers is a possibility to present the whole collection in one place. It is possible to make a virtual sales room or an apartment equipped with products from the offer. It is also possible to make a virtual catalogue, which would contain technical information and display various elements.  See examples of realizations.
To sum up, the difference between VeR and Vinterior is… functionality and performance.