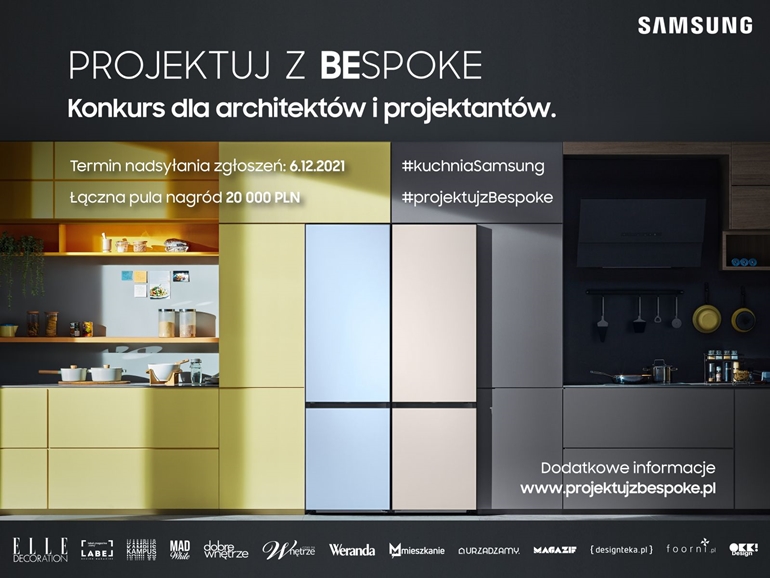 Samsung brand invites students, architects, designers and interior stylists to participate in the Design with Bespoke competition. The competition entry should include one Samsung household appliance product of your choice and a Bespoke fridge.
The competition started on 19.07 and is conducted on a dedicated platform projektujzbespoke.pl. Participants can submit their works in two categories: 'Conceptual Project' and ,'Realised Project'.
Participants are tasked with designing a kitchen including a Bespoke fridge and other Samsung kitchen equipment of their choice. The next step is to publish the work on social media with dedicated tags: #designzbespoke and #kuchniasamsung. Entries should be submitted by uploading the design using the contact form available on the competition website projektujzbespoke.co.uk. Deadline for submission of works: 6.12.2021 r. The projects will be judged by a jury of architects and media representatives.
The total amount of the prizes is 20 000 PLN gross.