ur trainings are held in groups of up to 4 people (stationary) and 6 people (online), during which we try to provide as much information as possible about our programs. Our goal is for the participant to gain knowledge during the exercises, which will allow him to work independently and create unforgettable projects.
We try to meet your expectations, which is why we have a flexible approach to the calendar of meetings. We conduct training from Monday to Friday from 9:00 to 15:00. It is possible to arrange individual meetings, according to the price list. Stationary and online trainings have the same price, below you will find the training price list and their programs.
Our trainer is Marzena Zimniak – a designer with many years of experience, a specialist in the kitchen industry, who has been supporting our team for several years. Previously, at CAD Projekt K&A took part in testing our programs or presentations / workshops, both organized at our headquarters and during inspiring industry meetings, such as CAD Conferences. Currently, the main area of ​​its activity are training and instructional videos in which it uses all its previous experiences.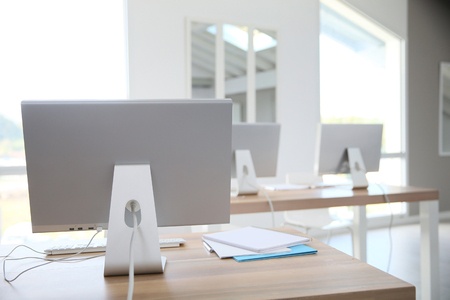 Facing the new reality and adjusting to safety requirements in the COVID-19 era, we have developed an online training program and implemented the necessary security measures in our training room in Poznań. We have made every effort to ensure that the stationary training does not threaten your and our health. However, we encourage you to study in the online formula. Online training courses have the same substantive program as those in the stationary formula, but they provide you with greater convenience and peace of mind.
Training Center CAD Projekt K&A - Poznań
Training place:
CAD Projekt K&A
Poznan Science and Technology Park
entry 3, building A – II floor, room 213
46 Rubiez St, 61-612 Poznan
WHY CHOOSE ONLINE TRAINING?
program – such as in classroom training
generate less costs – you do not spend on a hotel and transport
online – conducted via Google Meeting and connected with Google Calendar or Microsoft Teams
more accessible – you train wherever you are
save time – you don't waste time on commuting
TECHNICAL REQUIREMENTS
monitors – one to work in the programme, the other to observe the trainer's actions (after switching to visualization, among other things, you can't see the trainer's screen and the window where the participant is supposed to observe the Trainer's actions is too small to see what is shown),
camera – for the leader to see what you are doing (this is not a necessary requirement, but it greatly improves communication and enables faster and more efficient assistance),
microphone and loudspeaker/headphones – to establish a proper communication with the leader,
mouse – because with a touchpad you will not be able to perform tasks quickly and precisely.
WHY CHOOSE STATIONARY TRAINING?
small group of participants – 4 people
professionally equipped training room
computer stations set up according to the rules of safe distance
disinfectants available in the room
plexiglas separated from the leading position
GROUP AND INDIVIDUAL TRAINING
Training
description
duration
net price
schedule
For Start
(online)
introductory training with our software
3 hours
190 EUR/pers.

CAD Decor PRO
training for CAD Decor PRO
18 hours
550 EUR/pers.

CAD Decor
+ Render PRO
training for CAD Decor with Render PRO Module
12 hours
380 EUR/pers.

CAD Kitchens
+ Render PRO
training for CAD Kitchens with Render PRO Module
12 hours
380 EUR/pers.

Render PRO
+ Documentation
training for Render PRO Module and technical documentation

4 hours

190 EUR/pers.


Wardrobe Module
(online)
training for Wardrobe Module
2 hours
120 EUR/pers.

 CAD Cut
(online)
training for CAD Cut
2 hours
120 EUR/pers.

Individual training
advanced training for all programs based on your requests
2-6 hours
according to client's needs
120 EUR/h/pers.
–
Certification exam
examination of knowledge of a chosen program on a specified level (successfully completed qualifies to obtain a certificate, requires no prior participation in a training)
1 hours
150 EUR/pers.
–
Successfully completed training qualifies you to obtain a CERTFICATE.
Frequently asked questions
Are the prices of classroom and online training different?
The price of a specific training in a stationary or online form is the same. Both trainings differ only in form. The classroom and online training program is the same for each specific type of training, both in the basic and advanced categories.
How much does individual training cost?
Realization of individual meetings according to the price list based on the following training principles:
1 person 400% (individual training)
2 persons 200%
3 persons 130%
*Changes in the valuation of individual training are valid from 1.11.2014 and does not apply to training measured per hour of learning.
Recommendations before the course
getting familiar with manual visualization (camera operation, eg redrawing a demonstration project)
familiarity with the placement of icons in the program and running windows
What do we share on training?
computers with the necessary software
open internet access (WiFi)
teaching materials
office supplies (pens, markers, notebooks)
What should you take to the training?
laptop with CAD software and HASP key – if you want to work on your own computer (for advanced training)
Android or iOS mobile device and the installed CAD Share – it application
pendrive to exchange data
possibly – computer equipment (laptop/ desktop computer) designed for installation of CAD Projekt products and configuration verification (realized by service during the training). Required prior contact with the service: pomoc@cadprojekt.com.pl or 618-279-818
Certificates
each participant who successfully completes the training receives a personal certificate

it is also possible to obtain a certificate without participation in a training

in this case you should inform us that you would like to take the exam in using the chosen program

the exam can be taken in our office or on-line

the cost of 1-hour exam is  150 EUR
Funding from EU and cooperation with Labour Offices
we are a training institution listed in the register of training institutions at no 2.30/00098/2009
many customers have already benefited from grants to buy programs and attend trainings in our company
we offer our assistance if you are not sure how to obtain such funds
the grants obtained by our customers so far came from various support programs (such as the Human Capital Operational Programme) funded by the Offices of Labour, the European Union (EU) and the European Social Fund (ESF)
Booking the training
Training Specialist – Bożena Wolińska
e-mail: szkolenia@cadprojekt.com.pl
mob. +48 505 138 863
address:
CAD Projekt K&A
Poznan Science and Technology Park
entry 3, building A – I floor, room 114
46 Rubiez St, 61-612 Poznan