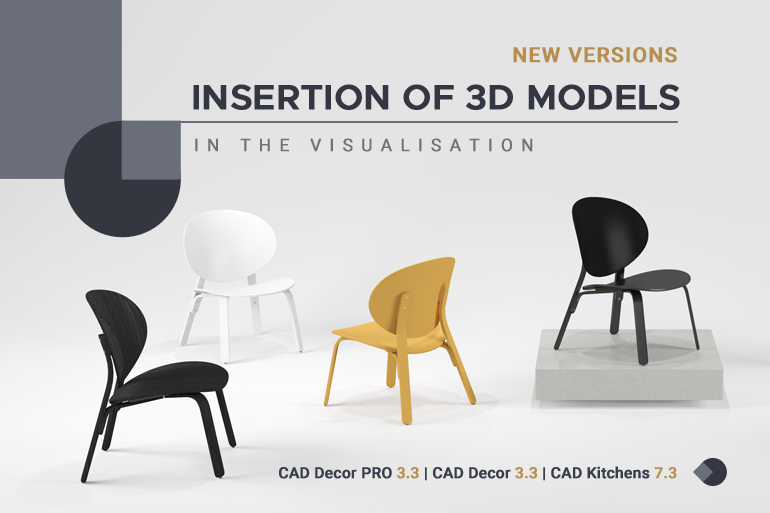 Inserting 3D models in the visualisation and a folder with your favourite elements. All these changes we have been announcing for the last few months and today you can use them! New versions of CAD Decor PRO, CAD Decor and CAD Kitchens are available in the online updater.
The insertion of 3D models at the visualisation level will be particularly useful when decorating interiors. Until now, in order to insert a new element into the project or correct the position of already inserted objects, it was necessary to return to the CAD environment. After the update, you can do it in the visualization, having access to such functions as moving, scaling, copying, arranging in an array and editing already inserted elements. A new favorites folder has also been added to make it easier for you to store your most frequently used models. Now you can access them with a click of the mouse.
When introducing new functions, we were concerned, above all, with the comfort and improvement of your work. We wish you a successful use of the CAD Projekt K&A software!
What exactly has changed?
Read the detailed updates.
See what working in the new style looks like!
Watch our presentation videos.